We Help You Overcome Pain & Embarrassment With Your Legs.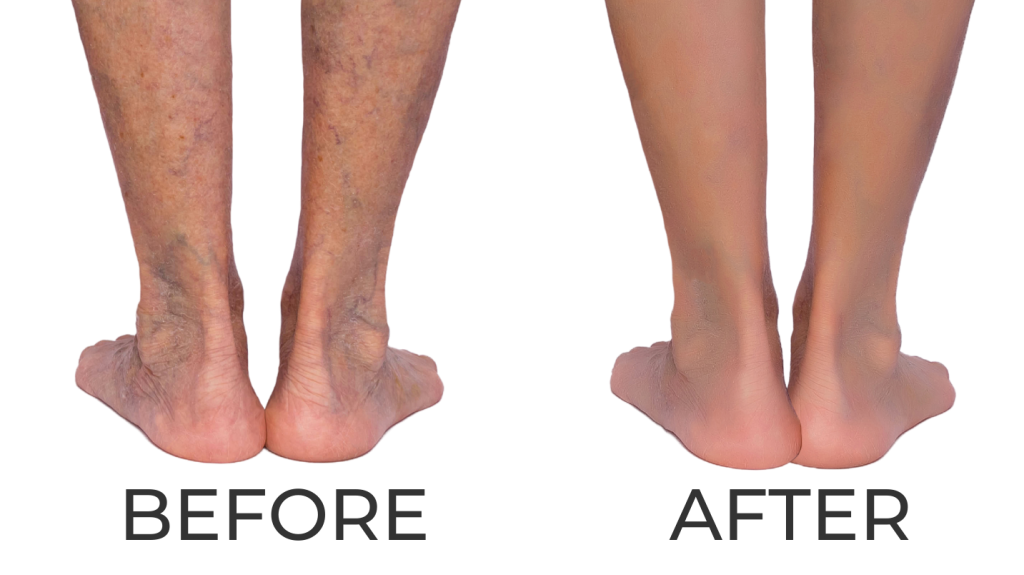 If so you may be eligible for non-invasive varicose vein treatment.
Do you have significant bulgy veins that cause an unsightly appearance and sometimes persistent tingling pain? You may be suffering from vein disease. Venous reflux, also called Chronic Venous Insufficiency, happens when your veins can no longer circulate blood properly due to a lack of elasticity.
Trusted by Patients Across New York And Queens
New York Vein Docs uses only the latest medical technology in bringing you the comfort and convenience you deserve for your varicose vein treatment.
Using Endovenous Laser Therapy (EVRFA) we apply Medicare-approved and safe, non-invasive procedures to help you remove varicose veins.
Unlike traditional methods such as ligation and stripping, our procedures do not require cuts over the veins. Our modern procedures also do not require tying the veins and stripping them, which can be prone to infection.
Why You Shouldn't Leave Your Varicose Veins Untreated
While some individuals think that varicose veins are just a cosmetic concern, varicose veins can bring severe complications if left untreated. 
Stubborn pain- Since varicose veins cause reflux or pooling of blood on the veins, poor blood flow becomes the ultimate cause of cramping and aches. Oxygen transmitted by the blood can no longer reach proper areas, which leads to muscle cramping and aches near the veins. 

Infections- Venous disease can bring leg ulcers, which may cause lesions on the skin. When an ulcer is exposed to bacteria, conditions may cause even more discomfort. 

Bleeding- Varicose veins are closest to the skin. They often become embossed on your skin when inflamed, leaving them more susceptible to wounds. 

Swelling- Since blood flow is restricted, blood isn't pumping properly through your legs. This can cause reflux, which leads your legs to swell. 

Blood Clots- A clot usually forms since blood becomes pooled on your legs. The clots can detach and enter the bloodstream and cause life-threatening conditions such as deep vein thrombosis.
Don't wait! Seek treatments while still early.
Identify, Treat, Eliminate
NYC Vein Docs was founded with the mission to help individuals eliminate pain and embarrassment in their legs.
Our primary physician, Dr. Mohammed Islam, M.D., is a board-certified surgeon with over 25 years of experience. He graduated from the University of Chittagong and completed his training at New York Methodist Presbyterian Hospital in Brooklyn, New York.
Dr. Islam is vascular fellowship-trained. In addition, he brings extensive expertise in endovenous ablation, including radiofrequency and endovenous laser.
He is one of the most experienced physicians in New York that treats venous disease. Dr. Islam also works as a mentor to train young surgeons to advance their endovascular surgery skills.
Visit Our Convenient Queens Location
111-29 Queens Blvd, Queens, NY 11375